Today was my birthday!! Wow, everyone kept telling me about it, but I didn't really know that it was a day to celebrate me. Mommy woke me up early to open presents (Daddy had a really hard time waking up) so we could go to the pediatrician.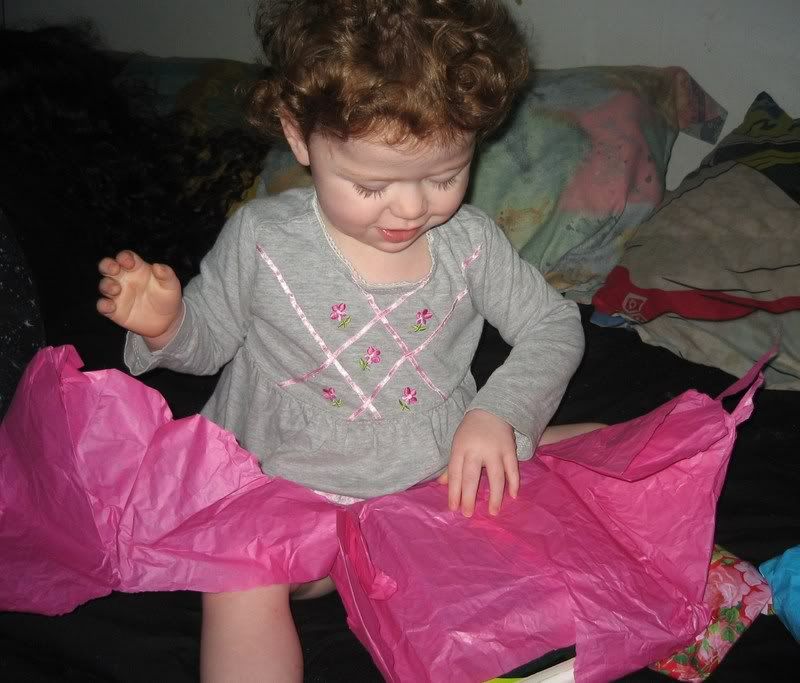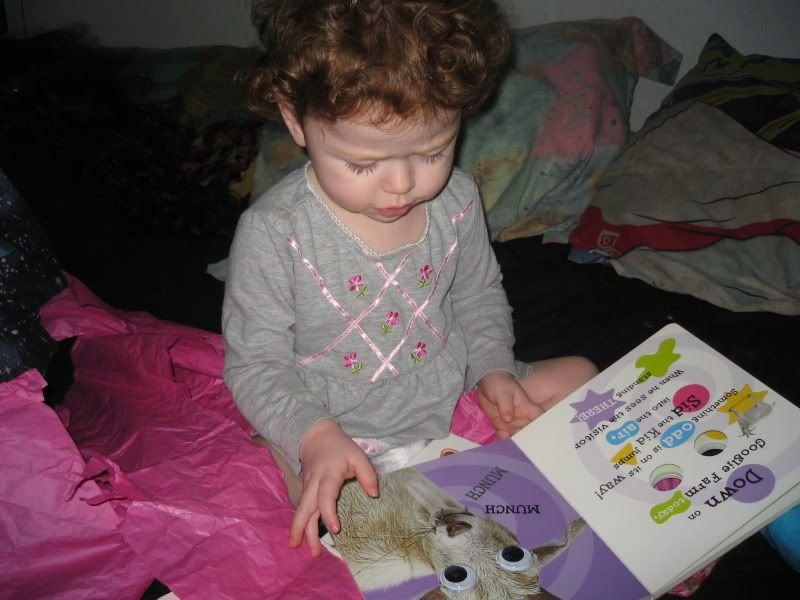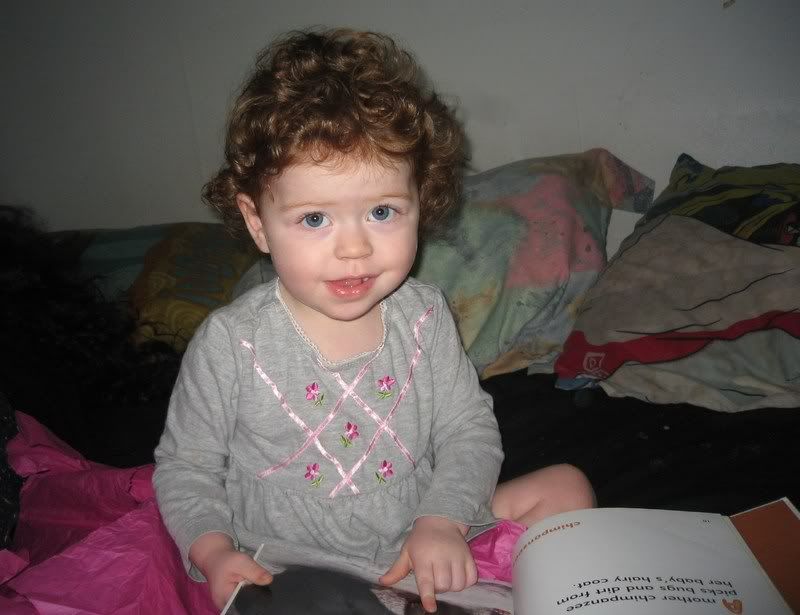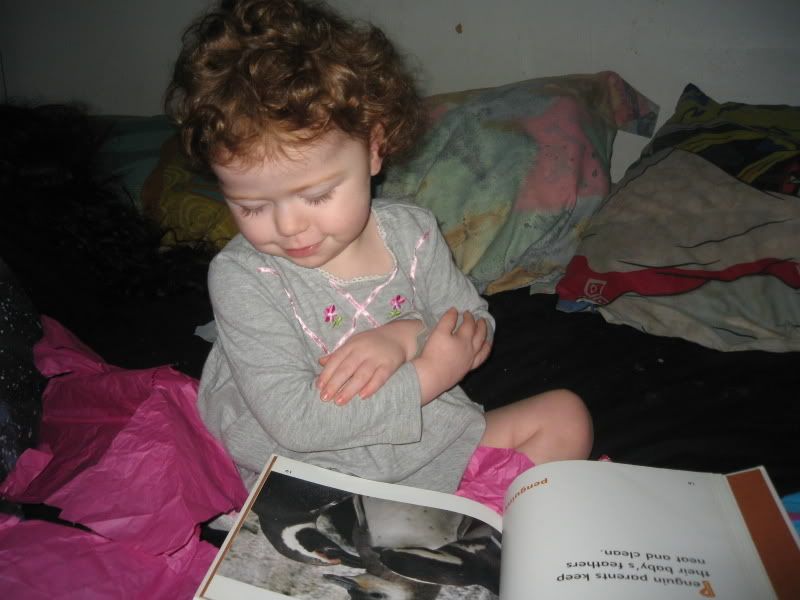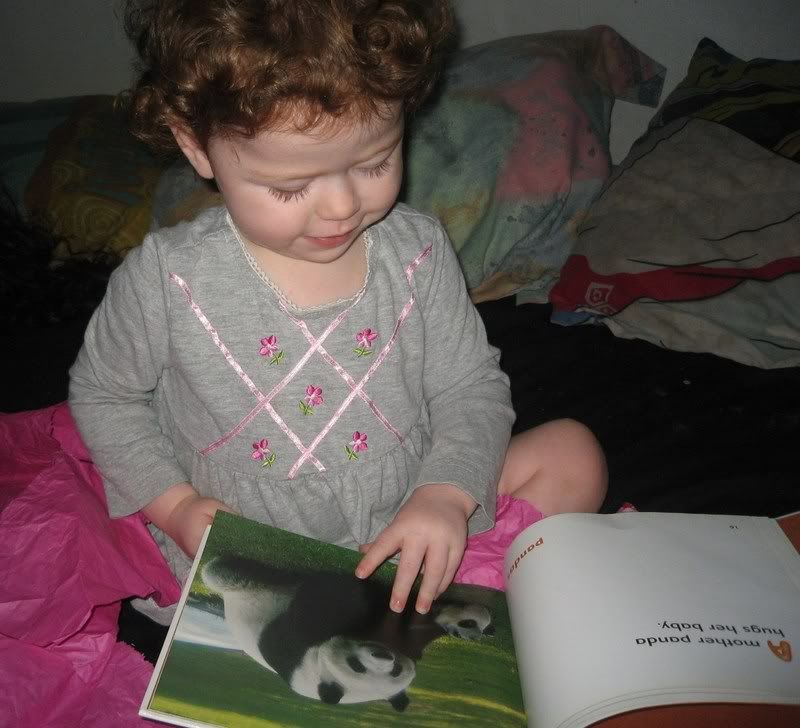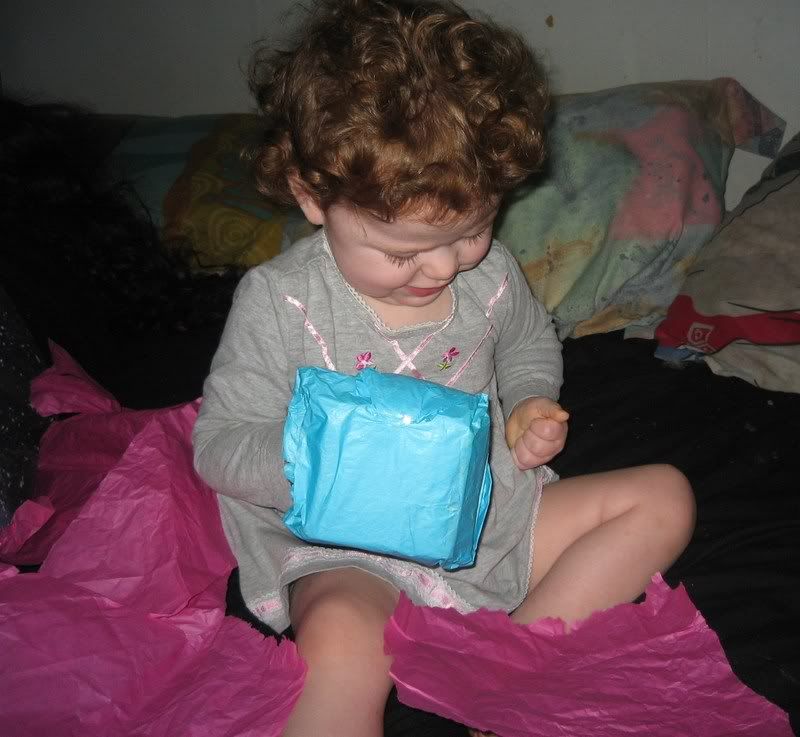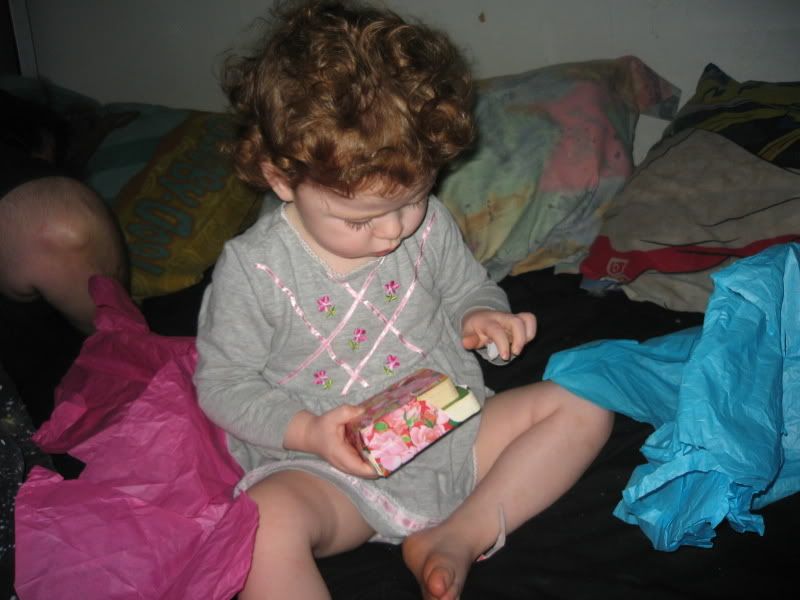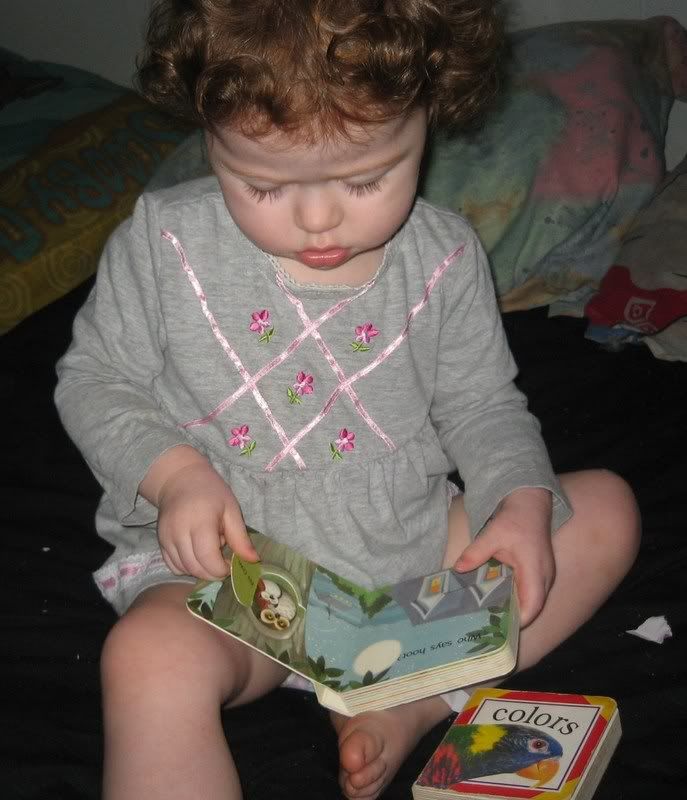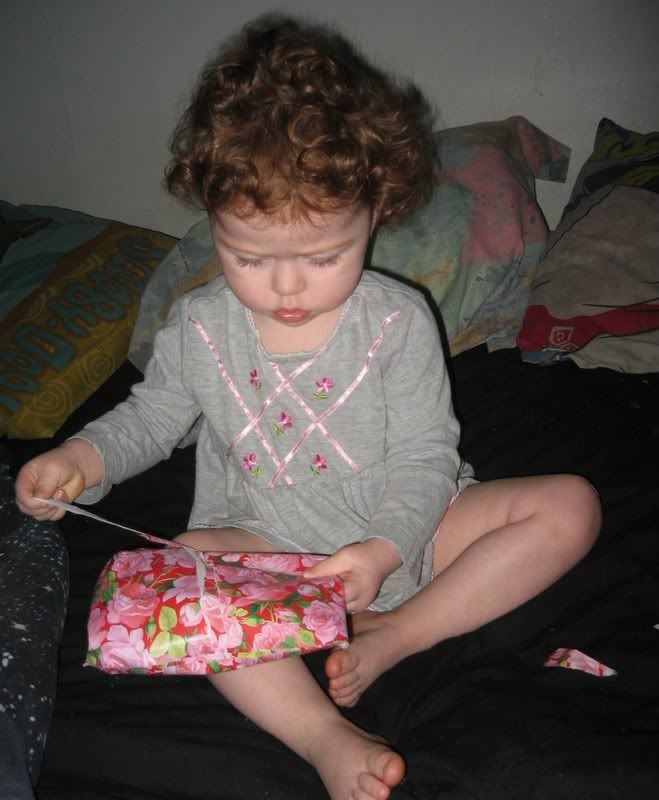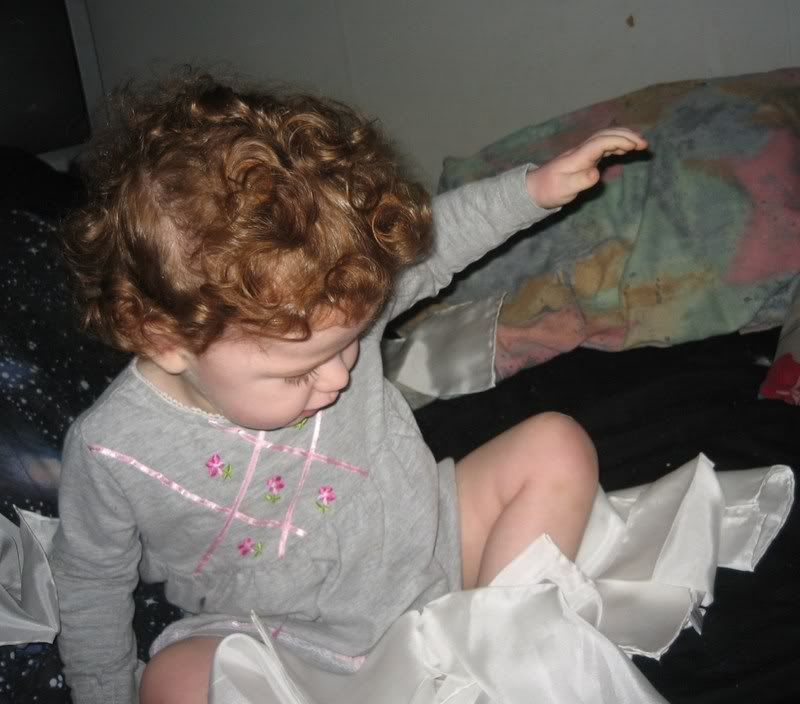 I loved my presents! Mommy says we'll make the playsilks colorful by dying them with Kool-Aid later. It was fun throwing them around, but I'm not sure what they're really for yet. Mommy says that my imagination will tell me.
We went to the pediatrician and I got a sticker since it was my birthday--it had a pony on it, I liked it so much I didn't want to put on my jacket and cover it up! I was 26.5lbs and 34" tall, making me perfectly average--50th percentile. Yay, me! My height has slowed down a little, but my weight is very good. The doctor doesn't think I had chicken pox, though (she said my spots were too small). We'll see--Mommy says she'll have my 'titers' drawn when I'm older to find out. Everyone else thinks the doctor was wrong. It's okay, she's funny and nice and her office has lots of pretty colors that I like!
Then we went by the park to see if they had reserved my birthday party time, but they didn't have a posted sheet anymore. So we're going to just go there anyway for my party. I was sad I didn't get to play, but Mommy was right--it was cold and too wet. I hope it's nice out for my party!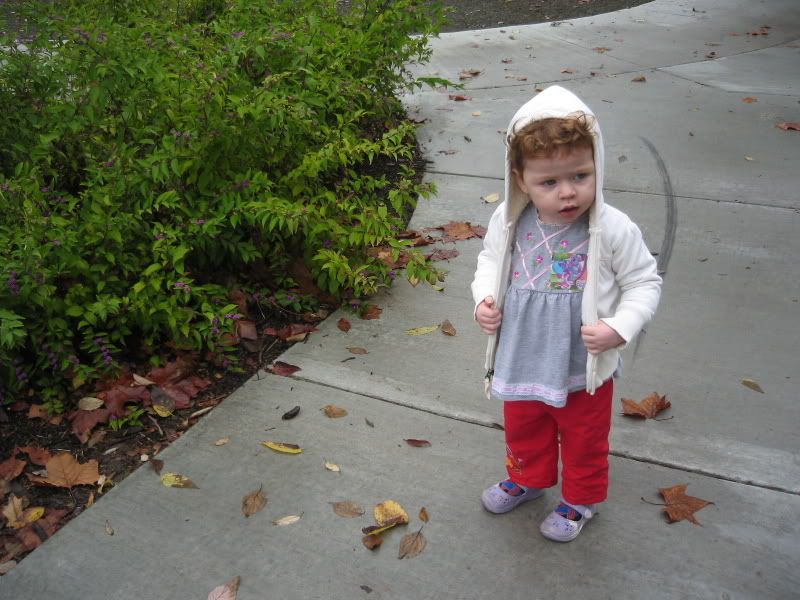 Then we went and got pictures taken at the mall. Mommy was in my pictures, too! Yay! There were lots of good pictures of me and baby Kick, too. I'm so excited to see baby Kick and I love feeling baby in Mommy's belly. I fell asleep after that, but woke up to see Mimi for a minute before I fell asleep again. When I woke up, Mommy gave me a cookie she got for me in the store. Then we went over to Mimi so she could give us my special birthday dinner, yay! She also had a surprise present for me--a balloon! I like balloons.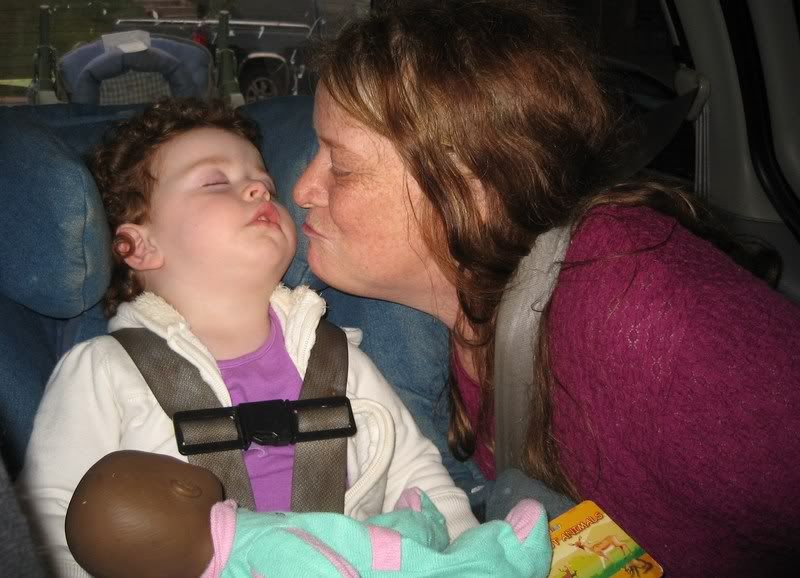 Then we went home and had the dinner (it was really yummy) and my birthday cake. Mommy and Daddy sang to me, too. Aunt Janene never came over, which made me a little sad, but Mommy said she had a bad day--her phone was broken, so she couldn't talk to us to meet up. But we ended the day watching Thomas The Tank Engine and reading and eating and being a happy family!